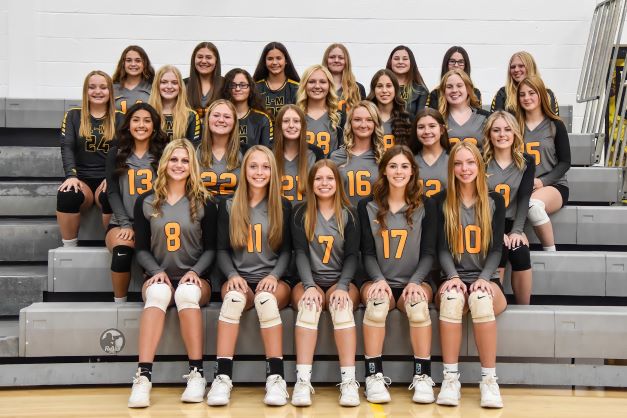 Emma Rosenboom, Jersey Lessenger, Alyson Ziegenhorn, McKenzie Kissell, and Emilee Salek.
Yvett Enriquez, Morgan Stecher, Brooklyn Skidmore, Madison Bieri, Kyley Wagler, and Allison Dieckman.
Ava Johnson, Kaylie Clemmer, Cadence Chamberlain, Bailey Runnells, Brenna Schutterle, Molly Bramble, and Kyndra Johnson.
Hannah Kissell, Addison Stecher, Alexis Coulter, Taylor Morrison, Miley Ossian, Druzella Sorrowfree, and Lea Stewart.