HIGH SCHOOL FOOTBALL
Head Coach: Eric Gabe
Assistant Coaches: Casey Cantrell, Ron Wagner, Joe Fourdyce, Jakob Hasley, Randy Ball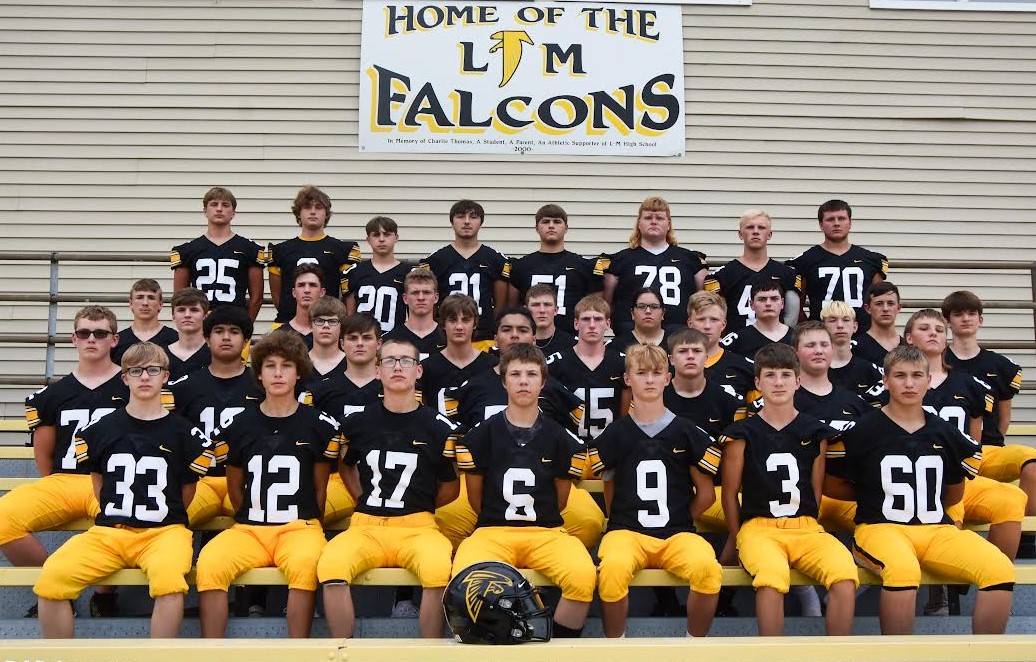 (Bottom Row) Nick Beesley, Noah Torres, Cameron Ibbotson, James Herlein, Austin Downs, Cody McKim, and Dominic Ibbotson.
(Second Row) Maison Gerdts, Seth Barajas, Jesse Reinier, Jared Barajas, Matthew Truitt, Mason Whitcomb, and Marty Massey.
(Third Row) Andrew Hoepper, Max Volkl, Noah McCleary, Chris Day, Jack Butler, Sean Abernathy, and Finnegan Cline.
(Fourth Row) Michael Kirby, Xander Bieri, Ty Northup, Dalton Cromer, Santana Chevez-Vega, Drake Townsend, and Parker Stender.
(Fifth Row) Kendal Pugh, Bryar Runnells, Levi Staley, Dominic Solis, Stephen Hayes, Shad Fordyce, Morgan Nowak, and Spencer Kessel.